We have a team of 8 highly capable developers with broad experience over the full stack; from databases and file systems to CSS and JavaScript. All of them play two roles: development and project management. This allows us to support a given project with a single and continuous point of contact and bring in other Mugos to address workload and specific or tricky requirements.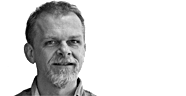 Doug Plant
Client Engagement Manager
Doug has been working on web projects since 2001, although he has been programming since the 80s. Pre-web he worked on various things including games, industrial robots, and a prototype fusion reactor control system. He likes: working on web projects because the return on investment is so easy to recognize; working with eZ Publish because it is so efficient to deliver on; and working with the Mugo team to deliver great tools to clients. When he's not working, he is getting his two kids into the backcountry. He has a degree in computer science, another in physics, and has spent around 10 years planting trees.

Peter Keung
Managing Director
Peter is a walking eZ Publish encyclopedia. He loves coding with the techies, then explaining it to the non-techies. Peter has written books and documentation about eZ Publish and has managed some of the most complex eZ Publish implementations at the American Museum of Natural History, Hootsuite, Rasmussen Reports, and more. He has a Business degree (specializing in Management Information Systems) and a minor in Kinesiology. Peter is one of the founders of Mugo.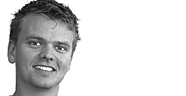 Philipp Kamps
Developer and Project Manager
Philipp has extensive experience in designing and implementing robust solutions for high traffic and complex websites and web applications. He has strong knowledge in reviewing and optimizing the performance for all layers of a web application, including browser page load performance, application refactoring, cluster setups, and operating system configurations. He has built object-oriented and secure web applications on top of different PHP and Java frameworks. If a specific architectural structure was required, he designed and implemented new frameworks from the ground up.
Philipp has been the project lead on some of the most creative and demanding eZ Publish and PHP projects. He lives in Aachen, Germany, and speaks English, French and German. In his free time you'll find him in a climbing gym or outdoors bouldering.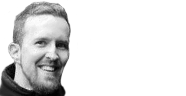 Benjamin Kroll
Developer and Project Manager
Ben has been working as a web developer in Germany, Canada, and Australia for the past 16 years. Presently working across the "full stack", using PHP, JavaScript, and CSS with a focus on eZ Publish. He has worn many hats in the past (sadly only figuratively), including: video editing, interaction design & animation for the education sector, creating content management systems in PHP and ColdFusion, Windows applications in Delphi, and system tools and games in Python.
At Mugo Ben has worked on a range of publisher data solutions that power sites and systems such as 49thShelf.com, AllLitUp.ca, and ReaderBound.com, exposing great Canadian literature to the world. He speaks German and English and enjoys the ever-changing weather in Melbourne, Australia. He's also a trained blacksmith.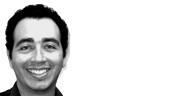 Ernesto Buenrostro
Developer and Project Manager
Ernesto has a degree in Telematics Engineering. He has developed applications for desktop, client/server, and websites. Currently at Mugo he maintains eZ Publish and Drupal websites for Harvard University, and he was the lead developer on the implementation of the marketing website for Hootsuite.com. Ernesto also enjoys making accessible websites and building pure PHP Symfony applications.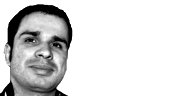 Thiago Campos Viana
Developer and Project Manager
Thiago has a degree in computing science and has been working with eZ Publish since 2006. During his graduation course, he discovered eZ Publish while comparing several Content Management Systems as part of his scientific research program. Since then his experiences have included living in Norway for almost 2 years, being nominated for several eZ awards, and winning the "Core Contributor of the Year" eZ Award. Currently he likes to incorporate new technologies on projects and find new and interesting ways to work with the new eZ Publish stack. He speaks Portuguese and English. He works on almost every project at Mugo.

Dave Fearnley
Developer and Project Manager
For more than 20 years Dave has coded just-in-time inventory systems, custom point-of-sale terminals, dynamic pricing systems, membership directories, and much more. He has a broad experience in delivering large scale educational software products. Dave is Mugo's champion and expert of website accessibility, especially regarding the Web Content Accessibility Guidelines (WCAG) 2.0.

Lisa Manfield
Marketing Manager
Lisa Manfield is a content strategist and digital marketer. She has developed web content, marketing collateral, and courseware for tech companies, small businesses, non-profit organizations, government agencies, and educational institutions. She has also been the editor of BCLiving.ca, marketing manager at TheTyee.ca, and contributing editor at Backbone Magazine. She teaches writing and editing for the web at Simon Fraser University.

Mo Ismailzai
Developer and Project Manager
Mo enjoys working on every layer of the stack -- especially the "people" layer -- and believes that delivering on client expectation requires more than just good code. He is versed in a variety of programming languages, communicates effectively in several spoken languages, and is just as comfortable writing technical documentation as he is speaking to non-technical audiences. In addition to his experience with web technologies, he has also implemented data visualization solutions, worked extensively with geographic information systems, and has designed and implemented qualitative and quantitative research projects. He is a strong proponent of open-source software and prefers standards-driven solutions. Mo holds a masters degree in sociology from the University of Toronto.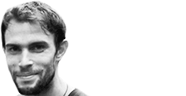 Carlos Mauri
Developer and Project Manager
Carlos found his passion for web technologies in high school when he stepped up to build a website for his basketball team. He has a degree in computing science and years of experience in the education sector. Carlos has a strong technical background in HTML, CSS, JavaScript, PHP, MySQL, PL/SQL, and various content management systems including Oracle Application Express, WordPress, and eZ Publish. He also likes Photoshop and SEO challenges.
Carlos speaks English, Catalan, and Spanish. He enjoys working out at the gym, writing on his travel blog, and cheering on his favourite soccer team, FC Barcelona.

Ben Amis
Developer and Project Manager
Ben graduated in web development from The British Columbia Institute of Technology and has worked with several content management systems, including eZ Publish / eZ Platform, WordPress, and Drupal. He was previously an IT Consultant in the UK and Tokyo working mainly with Fortune 500 companies regarding project staffing. Outside of work, Ben can be found either playing soccer or hiking with his wife and their dog, Pluto.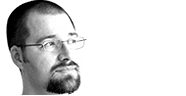 Zak Greant
Business Advisor
Zak has spent the last 20 years building little parts of the Net, from individual websites up to advising and helping manage the organizations that build important pieces of Internet technology and infrastructure. He has contributed to the PHP project, MySQL AB, eZ Systems, the Mozilla Foundation and the Open Source Initiative.